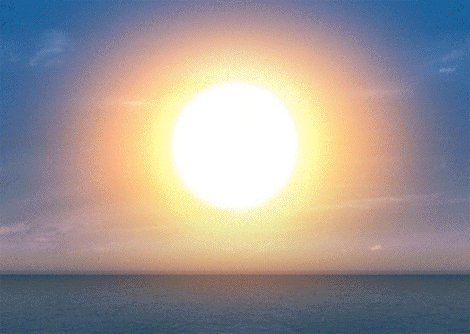 On the morning of August 21st, 2017, Polk County will experience a cosmic event unlike any other: a total eclipse of the sun!  
Follow these tips to make sure you are prepared for everything under the sun while viewing the Total Solar Eclipse in our communities.  
1) Reserve a place to stay ASAP. 
Many of the lodging options in and around Polk County have been booked out for months, even years. There are several camping options available in the area. To see a list of lodging options, click here.  
2) Be prepared for traffic. 
Our roads are not used to the volume of visitors that we are anticipating, and traffic will be inevitable. Plan to arrive at least one day in advance of the Eclipse and avoid traveling into the Path of Totality on the day of. After the Eclipse, stay a while! There's lots more in Polk County to explore. 
3) Bring a Paper Map. 
The increased amount of people in the area may impact cell and GPS service. Plan to go analog and bring a map, and know where you're heading before you go.
4) Gas Up Ahead of Time
In Polk County's more rural areas, gas stations tend to be fewer and far between, and gasoline for travelers will be in high demand. Make sure you have enough gas to get you where you need to go.   
5) Pack those snacks. 
In the case that meals or water is not readily available, make sure you pack extra food, water, and other provisions to keep comfortable. Of course, make sure to also try the local flavor at our restaurants, many of which will have specials and deals during the weekend leading up to the Eclipse. 
6) Carry some cash. 
ATMs may run out of cash and credit card services may be compromised in stores by heavy usage, so have some extra cash on hand just in case. 
7) Safety First 
It is essential that you wear proper eye protection while watching the eclipse, or else you run the risk of causing serious eye damage. Many cities, businesses, and organizations will be providing or selling cardboard eclipse glasses for you to wear. DO NOT look at the sun without eclipse glasses! The only time is it safe to look is during full totality.  
8) Unplug During Totality 
Totality in Polk County will last for around 2 minutes...and you won't want to miss a second of it! Turn off your phone and other electronics and embrace the silence and serenity of the moment. Sit back and relax, take note of the temperature change as the sky goes dark and listen for the birds as the sun begins to reappear. This is what you came to experience after all!     
CLICK HERE FOR MORE ECLIPSE INFORMATION
Please reload
I'm busy working on my blog posts. Watch this space!
Please reload